House Democrats have begun week two of their open impeachment hearings on Tuesday with witnesses who listened firsthand when President Trump spoke with President Volodymyr Zelenskiy on July 25 — a key moment in the Ukraine affair.
Read More
The Commonheart is an 8-piece soul band from Pittsburgh. Stocked with fantastic instrumentalists and vocalists at every spot, the band flows seamlessly through rock, soul, r&b, gospel and more on their latest album Pressure .
Read More
The Internet was supposed to be a powerful force for good and democracy in the world. And it certainly opened up the world in new ways... until it didn't. A few big players rule the Web, Google and Amazon among them. Ramesh Srinivasan, who teaches information studies and design media arts at UCLA, sees a future with further democratization, and a lessening of inequality. He describes the vision in his book Beyond the Valley: How Innovators around the World are Overcoming Inequality and Creating the Technologies of Tomorrow .
Read More
It's a clear autumn afternoon and the piercing clang of metal on metal rang out across Mill-Mar Ranch. Rancher Ted Birdseye was in a good mood. "I thought you said you'd be done, Doug!" he yelled jokingly to contractor Doug Carpenter. Carpenter was just a few hours into what's expected to be a two-week job. "We're gettin' closer." Carpenter called back from the small track loader with a post driver attachment. He clanged a metal post into the ground, as easy as a candle into a birthday cake. After years of dead ends — and dead cows — Birdseye was getting what he hoped would finally solve his wolf problems: a fence.
Read More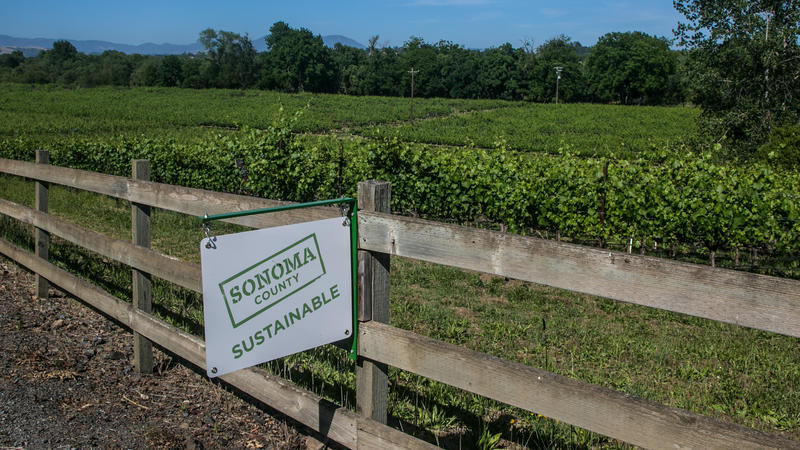 After California wine industry mogul Hugh Reimers illegally destroyed at least 140 acres of forest, meadow and stream in part to make way for new vineyards sometime last winter, according to a report from state investigators, state officials ordered the former executive of Jackson Family Wines to repair and mitigate the damage where possible. Sonoma County officials also suggested a $131,060 fine. But for environmental activists watching the investigation, fines and restoration attempts aren...
Read More
JPR's live interactive program devoted to current events and news makers from around the region and beyond. Participate at: 800-838-3760 or email JX@jeffnet.org.   …