Cap and trade is on its way to the Senate floor in Oregon again and Republicans are heading for the exits. In a tense hearing Monday morning, the Oregon Legislatures budget committee passed out Senate Bill 1530 largely along party lines. SB 1530 would cap the greenhouse gas emissions allowed by the transportation, manufacturing and utility sectors, and lower the cap over time. Large emitters would be required to obtain credits for each metric ton of emissions and could trade those credits...
Read More
Son Little has always recorded his music with a very hands-on approach. That deft ear and attention to craft garnered the attention of such artists as Mavis Staples, who asked Little to produce her Grammy-winning EP. But on his new album 'aloha,' he handed control to another producer for the first time.
Read More
The border wall will be built, says the president. And the administration is letting little stand in the way, including concerns about cultural artifacts. The Society for American Archaeology sent a letter to the Department of Homeland Security, protesting what appears to be the use of explosives to level ground at wall sites. Some of the sites contain cultural artifacts, even human remains, says the SAA.
Read More
Some rural Oregonians are so frustrated by Democratic politics they want to leave the state. But not by moving elsewhere. Instead, a group is seeking to change the map itself so that most of Oregon and a chunk of Northern California would break off and join Idaho, a Republican-majority state. The group, Move Oregons Border For a Greater Idaho, succeeded in getting petitions approved for circulation in two rural Oregon counties this month. The effort is only the latest separatist cause in...
Read More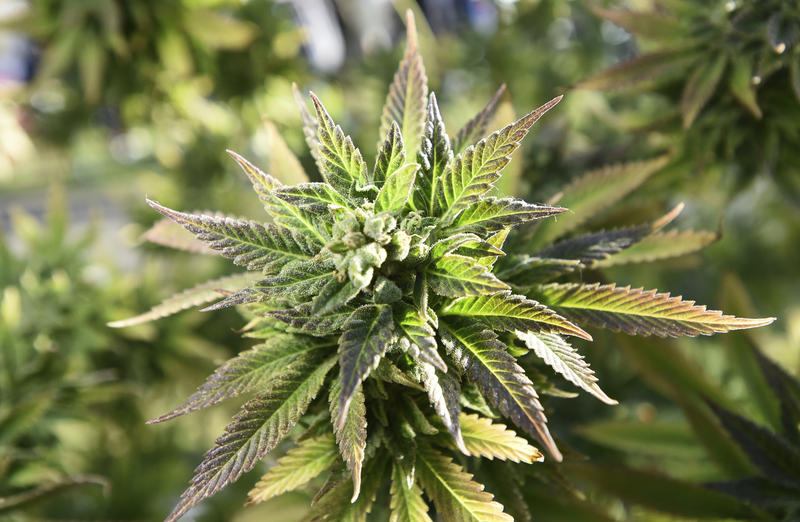 When California voters passed Proposition 64 in 2016, they made it legal to use marijuana recreationally and gave residents an opportunity to clear their records of certain marijuana-related convictions. But the proposition came with a caveat: In order to get a past conviction reduced or dismissed, the burden fell to the person convicted — a process considered costly, time-consuming and confusing. Consequently, just 3% of people who qualify for relief received it, according to the nonpartisan...
Read More
JPR's live interactive program devoted to current events and news makers from around the region and beyond. Participate at: 800-838-3760 or email JX@jeffnet.org.   …