JPR Live Session: Suzanne Santo (2021)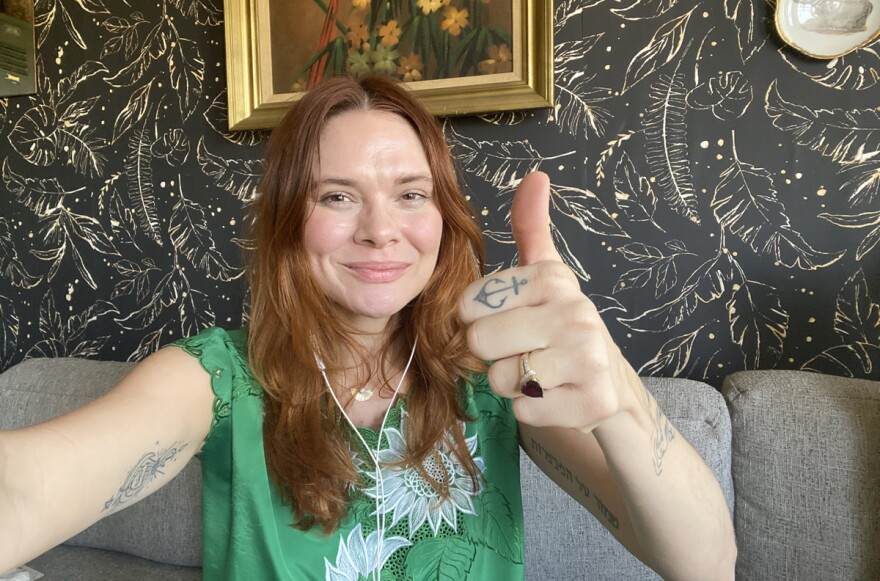 After years of making indie-folk music with Ben Jaffe as part of the band HoneyHoney, Santo stepped out in 2017 with a debut solo album called Ruby Red that showed off an edgier rock-tinged sound.
While at work on her sophomore solo effort, HoneyHoney started to have a resurgence resulting from the tv show The Guest Book, which features not only HoneyHoney's music, but also an on-screen role for Jaffe and Santo.
Between reconnecting with Jaffe for new music (and a HoneyHoney podcast), Santo is also now waiting for the right time to put the new record out into the world. Her first single with Gary Clark, JR. is called "Fall For That."
She shared a sneak preview of the new album, plus a reimagined track from Ruby Red.