Smoke Only Adds To Heat Misery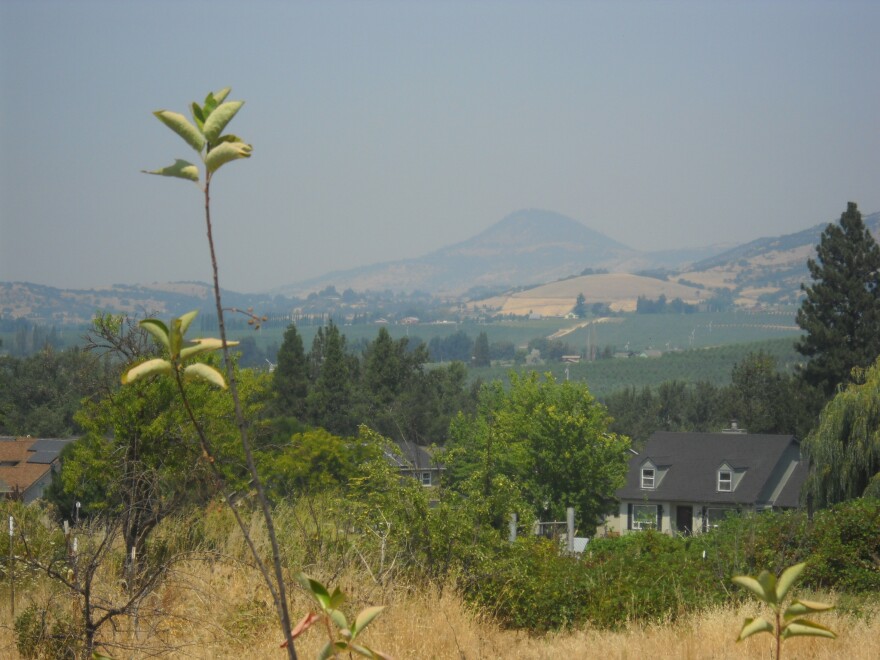 Smoke from wildfires in two countries only added to the misery of record-high heat in the region as the week drew to a close.
Air quality readings from Eugene to the north showed air reaching unhealthy levels by Thursday afternoon. Both Eugene and Portland reported rare temperatures over 100 degrees at the time.
The smoke in the region traces back to wildfires on both sides of the U.S./Canada border.
Maps provided by Canada's Wildfire Smoke Prediction System clearly show a plume of smoke drifting south from a series of fires burning in British Columbia.
The Canadian smoke arrives just as fire season picks up momentum in Oregon and California, with several fires burning and growing quickly in the high heat.
Any hopes that the smoke might diffuse the sunlight and curb the high temperatures were dashed... the National Weather Service reports temperatures on Thursday very similar to Wednesday, despite the smoke.
Temperatures are expected to drop a few degrees Friday and Saturday, but the chance of thunderstorms in Southern Oregon and Northern California is expected to rise, especially in Modoc County. The Modoc July Complex Fires had already burned more than 80,000 acres by Thursday morning.
Oregonsmoke.blogspot.com anticipates winds from the west by Friday night, blowing the smoke in western Oregon valleys off to the east.