Rogue Retreat Makes "Overnight Challenge" To Fund More Tiny Houses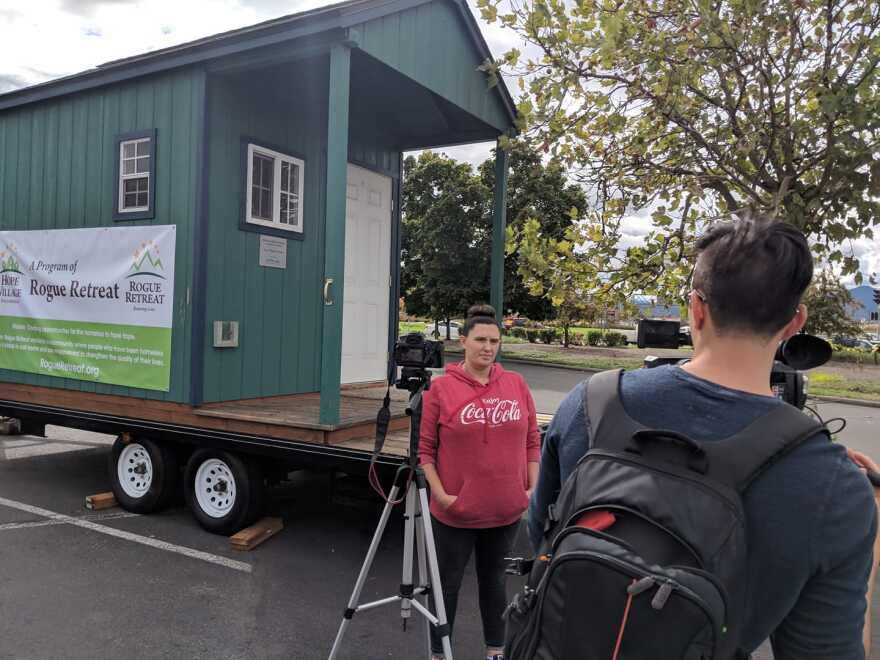 Rogue Retreat has several programs in place to get people living on the streets into housing. And it recently got approval from the City of Medford to expand Hope Village, its tiny house community.
To help raise awareness and money, former Hope Village residents and volunteers are spending a night each in one of the tiny houses, parked at the Rogue Valley Mall in Medford. The Overnight Challenge runs through October. Rogue Retreat Development Director Matthew Vorderstrasse visits with details of the challenge and its intended benefits.