Lawsuits And Labor Backlash: The Cutthroat Final Days Of California's Prop. 22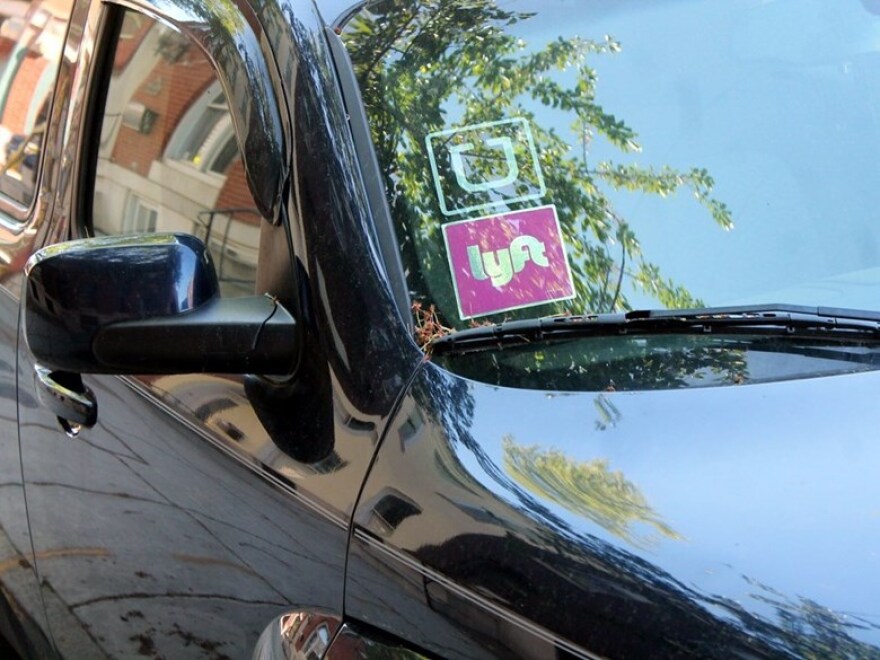 Gig companies embark on a last-minute spending blitz after a court rules that drivers should be paid as employees and labor groups question campaign tactics.
With lawsuits and campaign misconduct allegations flying a week before the Nov. 3 election, it's anything but a smooth home stretch for California's $220 million battle over the future of gig work, Proposition 22.
Business-versus-labor battles over taxes, minimum wage and other regulations are already a staple of California's ballot measure system, which allows voters to create and amend laws in a form of direct democracy that often breeds confusion. But Prop. 22 — a business-backed measure to exempt gig companies from state labor law AB 5 and change how contract drivers get paid — has shattered spending records and unleashed new forms of digital campaign ads that tech companies are uniquely positioned to deliver to millions of workers and customers.
Though labor groups are being outspent $200 million to $19 million, they've fought back by appealing to courts and government regulators — and by extension, the court of public opinion. On Monday, drivers filed a class-action discrimination lawsuit against Uber alleging that the company's driver rating system perpetuates racial bias. Last week, drivers filed another suit against Uber for attempting to coerce them into supporting the measure with a barrage of messages in the app. They also complained to the Postmaster General about the Yes on 22 campaign abusing nonprofit status for postage discounts, then celebrated an appeals court ruling that Uber and Lyft must start classifying and paying drivers as employees by this winter if the ballot measure fails.
"At the end, when you're really fighting it out, going to court can accomplish two things," said Jessica Levinson, a law professor and Director of Loyola Law School's Public Service Institute. "You can try and vindicate your rights, but it also shows to the world the seriousness of what you're saying."
For large labor unions and a new crop of gig worker advocacy groups like Gig Workers Rising and Rideshare Drivers United, Prop. 22 and the labor law it attempts to evade are a proxy war over workers' rights in an increasingly digital economy where stability can be elusive. But gig companies, in the process of shifting from quirky startups to multibillion-dollar public companies chasing profitability, are seizing the pandemic to argue that their on-demand contract jobs still get cash into the hands of workers faster than traditional jobs or government programs.
"Uber, Lyft and other gig work provides a safety net for Americans that unemployment checks cannot," the Yes on 22 campaign argued in a statement last week. Labor groups counter that the companies have long gone to extremes to avoid traditional costs of doing business, like unemployment insurance taxes, minimum wage and health care.
"Think about what they could be spending all of that campaign money on," Oakland ride-hailing driver Mekela Edwards said during a No on 22 campaign event last week, ticking off worker benefits like paid sick leave and protective equipment for drivers during the pandemic.
If Prop. 22 fails, gig companies like Lyft, Uber, DoorDash and Instacart would have to quickly reclassify and pay contract workers as employees with hourly minimum wage, overtime pay, mileage reimbursement, health care and paid leave. If Prop. 22 passes, the ballot measure would keep drivers independent contractors and guarantee pay of 120% of minimum wage, partial health care subsidies, partial expense reimbursements and accident insurance — though the narrower benefits would be based on engaged time, or only when a passenger or order is in the car, leaving unpaid the roughly 30% of time drivers spend waiting for work. Prop. 22 also requires a 7/8 "super, super, super-duper majority" for lawmakers to make changes later.
CalMatters is a nonprofit, nonpartisan media venture explaining California policies and politics.