Parents, Students In Grants Pass Call For A Return To In-Person Learning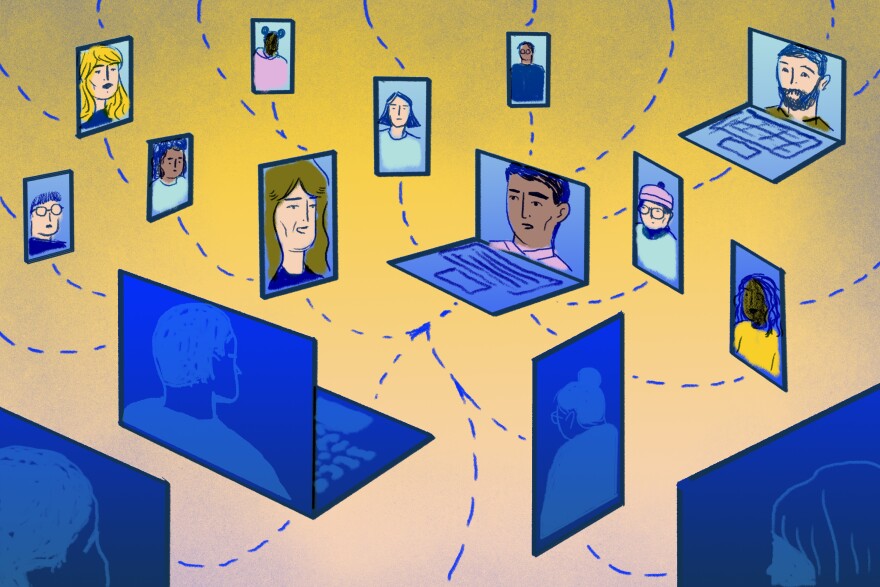 Because of the pandemic, many school districts in Southern Oregon are holding all their classes via remote learning. Students and parents in Grants Pass held a protest Friday to call for a return to the classroom.

About 50 people gathered outside Grants Pass High School asking for the school district to open up in-person learning for all grades.
Grants Pass High School senior Kyle Bautista is one of the students who helped organize the protest. His mother, Kelli Fitzgerald, says there is a lot on the line.
"We need them back in the classroom," she says. "We need them having the one-on-ones with their teachers and their counselors, their advocates. Their futures are being impacted for a lifetime because of what's being done right now."
State education officials have said they plan to provide new guidance to schools later this month, but as of right now, COVID cases are still too high. Governor Kate Brown says she agrees with the goal of a return to in-person learning, but she says current infection rates make it unsafe to do that.
Fitzgerald says that the protest gives students the opportunity to speak up for themselves. She says that students should have the choice to continue with remote learning if they want to.
"We're not trying to downplay the reality of the seriousness and it depends on each individual and their family and their situations and their health risks. That's why it needs to be a decision that's made independently. But as far as this age group, our adolescents, they're not high risk. If they don't have pre-existing conditions, it's not something that's detrimental to their health."
Fitzgerald says the toll of remote learning outweighs the benefits and that they are planning on holding another protest next Thursday in front of the Grants Pass courthouse.