Gov. Brown Says 'Doing Nothing Is Not An Option' On Wildfire Bill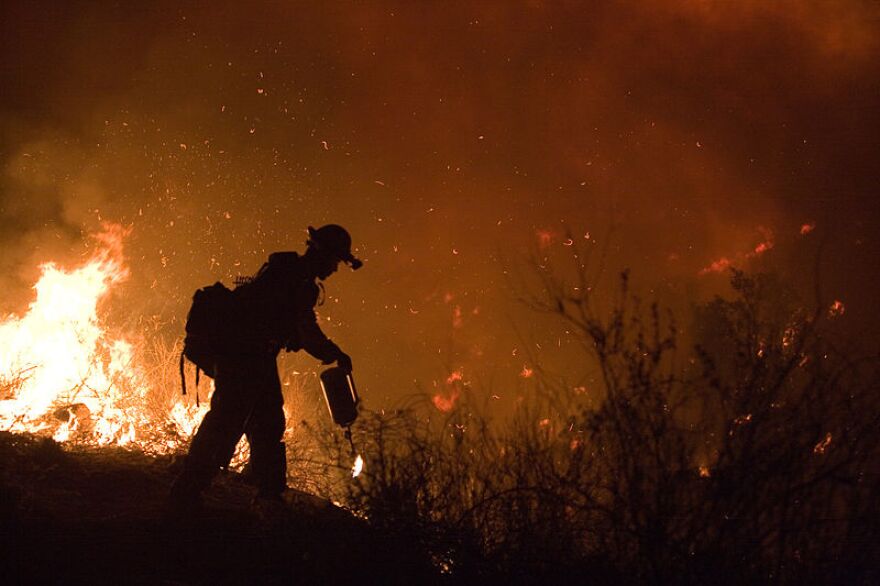 One of the ambitious new measures put forward during the Oregon Legislature's current short session is Governor Kate Brown's wildfire bill. The governor appeared this week before a Senate committee to urge prompt action.
Brown told the Senate Committee on Wildfire Reduction and Recovery that lawmakers shouldn't lose their sense of urgency just because last year's fire season was relatively mild.
"We got lucky. But it's not likely to happen again," she said. "We must be prepared for the more voracious wildfire seasons to come."
Senate Bill 1536 is a sweeping effort to strengthen wildfire response, boost fuel reduction work in the woods and help communities become more wildfire-resilient.
The governor said her wildfire council estimates it will cost $200 million a year for the next 20 years to get wildfires in Oregon down to a tolerable level. But, she said …
"Doing nothing is not an option. Studies suggest the comprehensive costs of wildfire are 11 times greater than the immediate costs of firefighting."
Among other things, the bill would help pay for fuel reduction treatments on as many as 300,000 acres each year. It would toughen building codes to increase fire resistance and set standards for defensible space around buildings.
It would also require utilities to make their electrical transmission systems less likely to spark wildfires.