Into the bin: another refresher course on how we can recycle better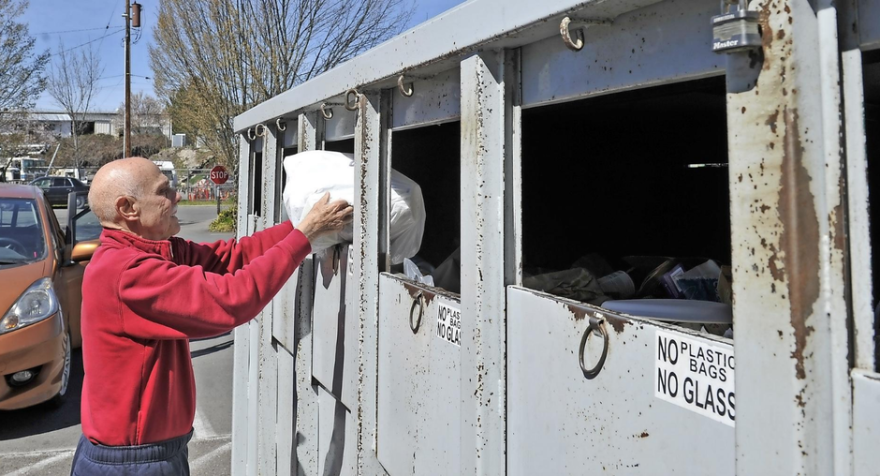 A recent conversation pointed out the many mysteries of recycling... for example, what you can leave at the curb in one town will not be taken in another nearby.
Some of that is changing with an Oregon law that will gradually standardize recycling, but it's still a complex and often confusing process. Which is why we reached out to the Master Recyclers Program in Jackson County to help answer some questions about how just folks can do a better job in preparing their recyclables for pickup.
Denise Barnes heads up the program and returns to field the recycling questions. Get yours in at JX@jeffnet.org.