Oregon Regulators Want More Answers From Jordan Cove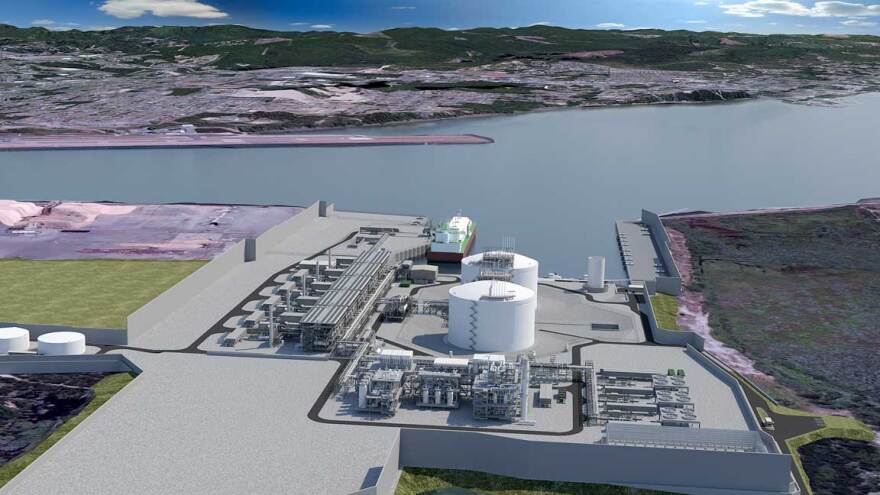 The State of Oregon has told the Jordan Cove liquid natural gas project that the state needs a lot more information before it could issue a key permit.
The proposed pipeline and LNG export terminal in southern Oregon is navigating both state and federal processes to get permits for various aspects of the project. One of them is a permit to dredge about 400 waterways and wetlands along the pipeline route from Klamath County to Coos Bay.
Now, the Oregon Department of State Lands is asking for answers to dozens of questions it says the company hasn't adequately addressed. It says many substantive questions were raised during a recent 60-day comment period on the permit, ranging from concerns about public health and safety to whether the company adequately considered less-damaging alternatives
Jordan Cove's Paul Vogel says the requests are simply a part of the normal permit process.
"Often, issues may be raised from other perspectives than those that we've already answered," he says. "So, it's just what needs to be done for a thorough review and we'll respond and respond fully."
Jordan Cove has until May 6th to provide the requested information, but the company is allowed to ask for more time if needed. A final decision on this permit is expected in September.
It's unclear at this point whether the Jordan Cove project will be affected by an executive order recently issued by President Trump that would limit state-level review of pipeline proposals.