Think You're Recycling In Southern Oregon? Think Again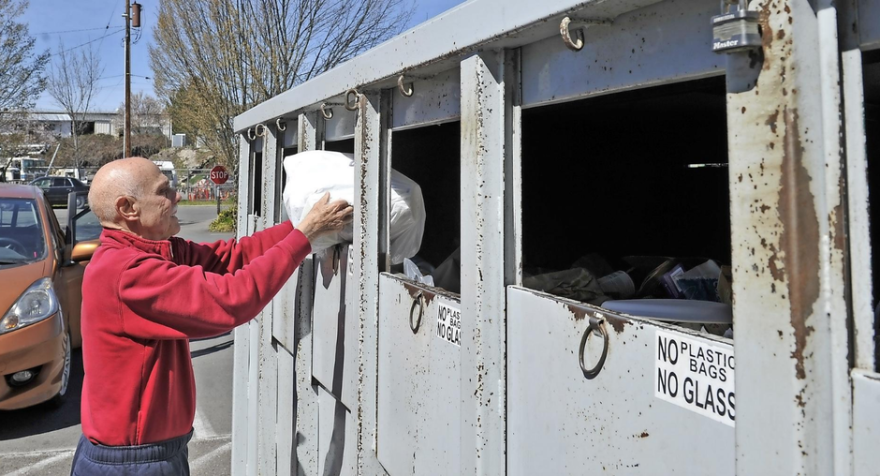 Cardboard, plastic milk jugs, newspapers and cans that customers place in Rogue Disposal's curbside-recycling bins are being dumped in the landfill, contrary to statements made on the company's website and in fliers.
"Most go to the landfill," confirmed Garry Penning, spokesman for Rogue Disposal. Just a small number of "test" loads are currently being sent to recycling processing centers to assess how well local residents keep contamination such as Styrofoam or plastic garden hoses out of their bins.
Unless you live in Talent or Ashland, which are serviced by Recology Ashland, what you curbside-recycle in Medford, Jackson County, Central Point, Jacksonville and Phoenix heads directly to the Dry Creek Landfill.
From November through February, Rogue Disposal dumped 2,700 tons of recyclables in the landfill under a six-month waiver granted by the state. Southern Oregon Sanitation, which serves other cities and areas in Jackson and Josephine counties, also has a state waiver.
Read the whole story at the Mail Tribune.