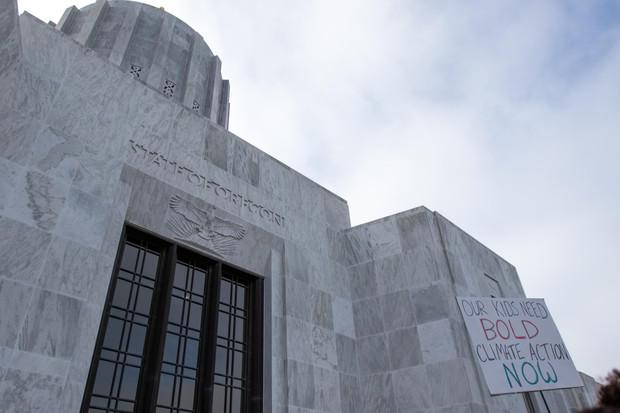 Oregons budget picture keeps looking up, as lawmakers debate a host of expensive priorities during the legislative session. Under a quarterly revenue forecast delivered by state economists Wednesday morning, the state is now expected to top $25 billion in the general fund and lottery revenue during the current budget biennium, which stretches from July 2019 to June 2021. The updated figure includes a $183.4 million increase in the general fund and lottery resources over what economists...
Read More
Sister duo Lily & Madeleine first joined us as teenagers back in 2014. Their beautiful debut album was full of shimmering indie pop that highlighted their marvelous sibling harmonies. Now in their early twenties, the veteran singer/songwriters have just released their fourth full-length album called Canterbury Girls .
Read More
If you've been reading the news about disappearing species and thinking "yikes, what can I do?", Douglas Tallamy has a few ideas. You know those pollinator gardens springing up here and there? That's one idea. Tallamy, a scientist at the University of Delaware, offers a suite of ideas in his new book Nature's Best Hope: A New Approach to Conservation that Starts in Your Yard .
Read More
Medford is a regional hub for mental health services in Southern Oregon. But according to complaints from some patients and therapists, gaps in the mental health system are causing vulnerable people to slip through the cracks.
Read More
Confusion and misinformation about California's March 3 primary election abound on social media. Some on Twitter have falsely claimed that millions of voters won't be able to choose their favorite presidential candidate because they're registered as No Party Preference. Others have suggested that Vermont Sen. Bernie Sanders' name was intentionally placed last among presidential candidates on the ballot, fueling mistrust over the election process.
Read More
JPR's live interactive program devoted to current events and news makers from around the region and beyond. Participate at: 800-838-3760 or email JX@jeffnet.org.   …