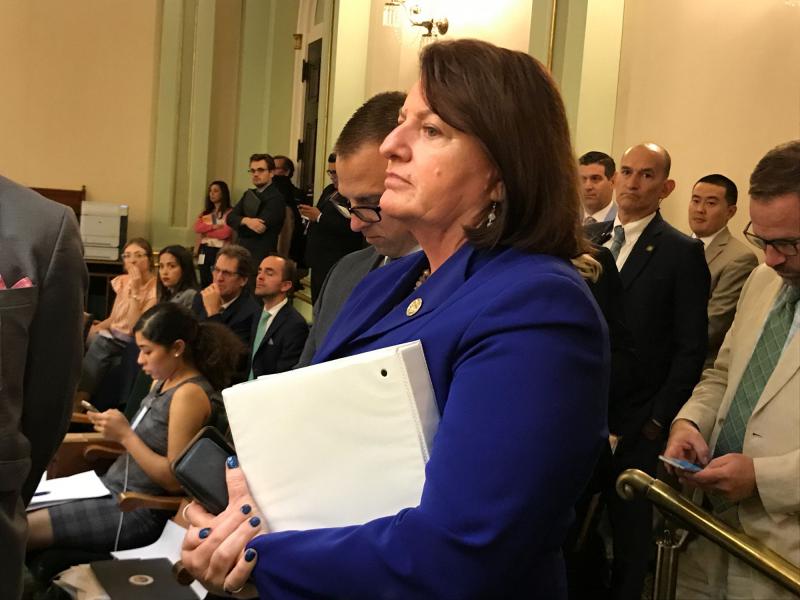 Sen. Toni Atkins watches the SB 1 debate on the Assembly floor. Ben Adler / Capital Public Radio Updated at 3:10pm Saturday: California Gov. Gavin Newsom, who has sought to position himself as one of the leading domestic critics of President Trump, will veto a newly passed bill that would have blocked the administration's rollbacks of Obama-era environmental standards. In a statement issued less than 12 hours after the Legislature adjourned for the year, Newsom said he fully supports the...
Read More
As a founding member of the cul-favorite Americana/alt.Country group .357 String Band, Joseph Huber was already making waves as a talented instrumentalist, singer and songwriter. Following the breakup of that band, he's added recording engineer, record producer, and general jack of all trades to his list of attributes.
Read More
For several years now, the Ashland Culture of Peace Commission has worked to instill a sense of people doing right by each other in the community. And it is clearly not the only organization of its kind, because others are sending reps to the Ashland Global Peace Conference, next week in Ashland (September 21st). Anwarul K. Chowdhury, the founder of the global culture of peace, will be among the guests.
Read More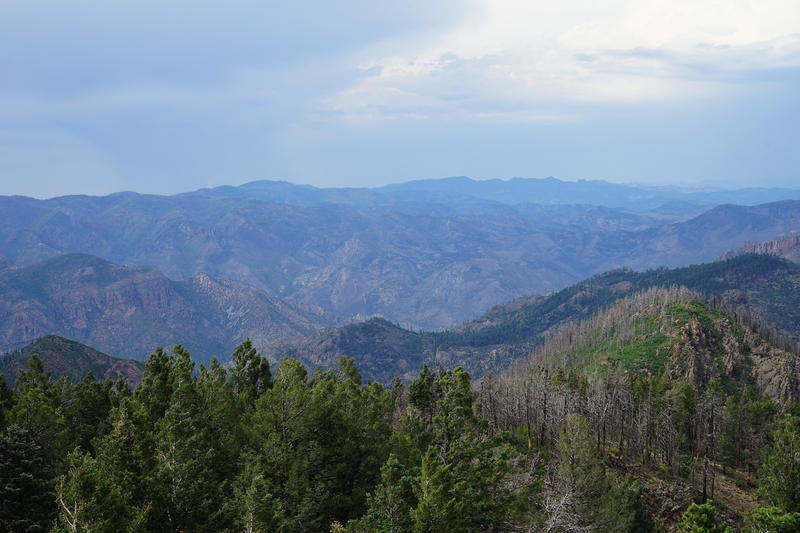 Can you see it? The fire in the photo above? A single tree burning doesn't put up much smoke. There's a flash of lightning, sizzling across the sky. Then a pause as bark smolders and flames creep, building heat until poof : a signal in the sky. Philip Connors, gazing outward from a tower, sees it as a new dent on the crest of a distant ridge. He's spent thousands of hours contemplating the contours of southwest New Mexico. The fuzzy smudge is out of place. Philip Connors has spent 17 summers...
Read More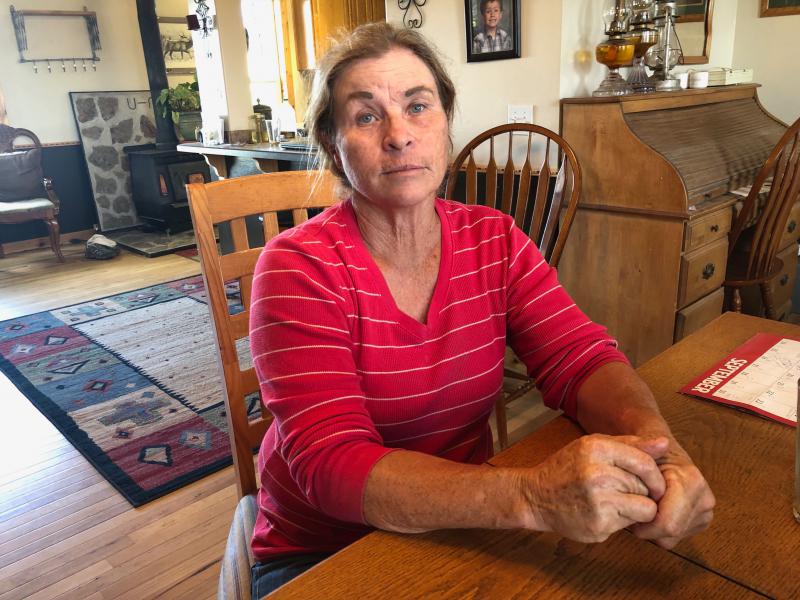 A fog of dust is kicked up from hooves as cowboys quietly push cattle into a corral from a big draw on Silvies Valley Ranch near Burns, Oregon. CREDIT: ANNA KING/N3 Listen https://www.nwpb.org/wp-content/uploads/2019/09/WEB-Ore-Cattle-Deaths-AK-091319.mp3 Outside of Pendleton, Oregon, Terry Anderson's cattle have messed up his irrigation spigots. Again. The cows knock them down pretty much daily, and he has to fix 'em. He jumps out of his side-by-side vehicle and deftly rights them again or...
Read More
JPR's live interactive program devoted to current events and news makers from around the region and beyond. Participate at: 800-838-3760 or email JX@jeffnet.org.   …