DNA Technology Helping As Sacramento County Works To Identify Camp Wildfire Victims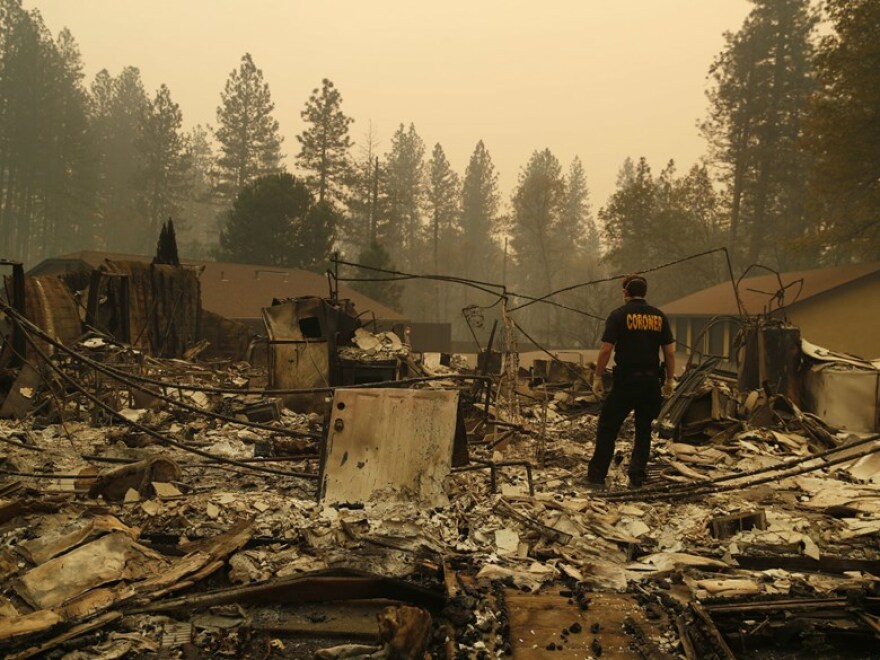 Authorities have found 88 people dead in the Camp wildfire, but the identities of some of the deceased are still unknown.
Sacramento County has been helping to identify the remains because its Coroner's office was the closest facility with the capacity to process the fire's mass casualties.
"Burn victims are one of the hardest types of victims to identify," County Coroner Kim Gin said.
Gin said it can take months or even years to identify victims solely through DNA. But new technology is making that process go a little more quickly.
Butte County law enforcement has been working with a company called ANDE to collect saliva samples of family members who believe their loved ones may have perished in the fire. Their genetic material is matched up with the DNA of the deceased. As a result, Gin said her team has already been able to help name many victims.
"Out of a very horrible experience, it's been a very positive experience to be able to identify people very quickly," Gin said. "The families deserve to know what happened to their family members."
Jim Davis, Chief Federal Officer for ANDE, said the Sacramento coroner is the first to use the company's technology in a mass casualty setting. A makeshift DNA lab has set up at the Disaster Recovery Center in Chico, and has been processing cheek swab samples of family members.
"This… really represents a paradigm shift in the way we use DNA across the board in public safety, but specifically in addressing disaster victims," Davis said.
But Davis said in the past few days family members have stopped coming into the Chico center to provide DNA.
"These people have to come to grips that they're coming in to identify a body, which means that they have to accept that somebody died. And I guess that's a difficult thing," he said.
Butte County wants more family members to give DNA to help them positively identify some of the deceased and quickly bring closure to any new remains that are found.
The County said people from anywhere in the United States can go to their local police station to provide a sample, and it will find its way to investigators in Northern California.
For more information about how to provide a DNA sample to identify Camp Fire victims, visit https://www.campfirerapiddna.com/.
Copyright 2018 Capital Public Radio